The Barber TURF RAKE is a tractor-towed stone picker that levels the target area and removes stones & debris from the soil in one pass with its patented tine & sifting conveyor technology. The Barber TURF RAKE cleans and levels in one process, eliminating the need for multiple pieces of equipment.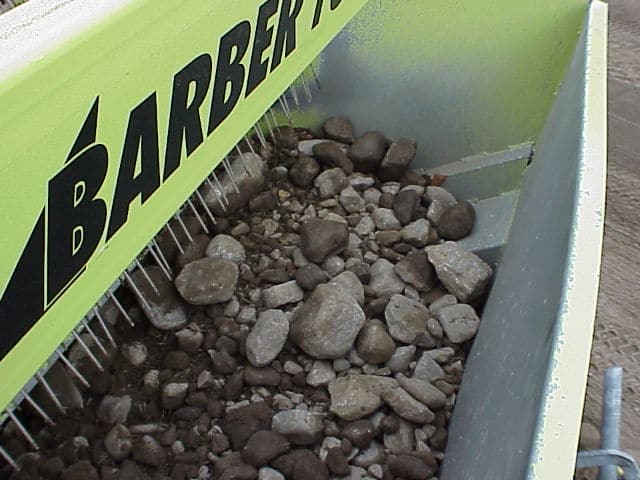 We produce three TURF RAKE models. Each uses the same technology and has been designed for projects of different scopes: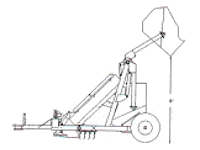 At 3,800 pounds, the 600HD is H. Barber & Sons' largest TURF RAKE. It is best for large-scale development projects and soil grooming & refurbishment. Cleaning a seven (7) foot wide path the 600HD can clean up to three (3) acres per hour. The two (2) cubic yard hopper can lift up to 3,800 pounds of material and dump its contents hydraulically from a clearance height of nine (9) feet. The TURF RAKE stone rake removes debris and leaves the area ready for immediate seeding. No additional cleanup is necessary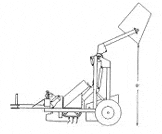 At 2,700 pounds, the 400HD stone rake is H. Barber & Sons' mid-sized TURF RAKE. As a powerful all-rounder, it is equipped with a two (2) cubic yard hopper that will lift 2,400 pounds of debris to a dumping height of nine (9) feet for depositing debris in dumpsters or trucks. This mid-size model uses the same heavy-duty conveyor and dump components as the 600HD. The 400HD can clean up to two (2) acres per hour.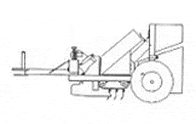 The model 400 is Barber's smallest stone rake and is an excellent stone picker for regular maintenance of private areas, like horse arenas and sports fields. It weighs 1,900 pounds and can lift up to 2,000 pounds in its one (1) cubic yard hopper. Its hydraulic discharge places material neatly on the ground. Within one (1) hour, the model 400 can effectively clean up to two (2) acres.
The finisher attaches to the rear of the TURF RAKE and smooths the cleaned soil, eliminating tire tracks. At nine feet wide, the finisher grooms the raked area. The finisher elevates hydraulically when not in use for easy transport.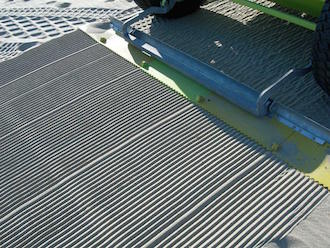 Double the life of the frame by having it Hot Dip Galvanized! The entire steel frame is immersed in molten zinc. This creates a tough protective coating that is metallurgically bonded to the steel to prevent corrosion.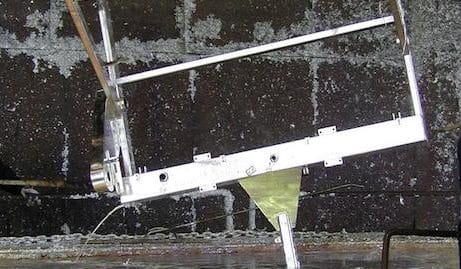 next: turf rake applications
Now that you know the basics of how the TURF RAKE works, learn about its Applications and common uses.

want personalized recommendations ?
Contact a team member to learn which turf rake is right for your application!