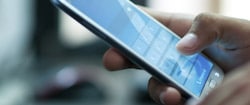 Hours: Mon-Fri    8:30am – 5:00pm EST
H Barber & Sons, Inc.
15 Raytkwich Road
Naugatuck, CT 06770
DO ANY OF THESE ANSWER YOUR QUESTION?:
How can I find out the price of a machine?
The price of a Barber machine depends on your location and included features. To get an idea about how much a machine would cost, please contact our sales team with the Contact Form or call the office during normal business hours to speak with a team member.
Do you support multiple languages?
​While English is primarily spoken in our office, if you submit questions using our form we can use an online translating service to communicate back and forth. Additionally, we have a network of dealers across the world who can often perform translation services to facilitate discussions.
Do you ship to my location?
We ship to most locations across six continents.
I recently purchased a Barber Machine. Where can I learn how to use it?
You can find a wide range of instructional videos in the customer resource section of the website to learn how to set up your machine and the best practices for using and maintaining it.